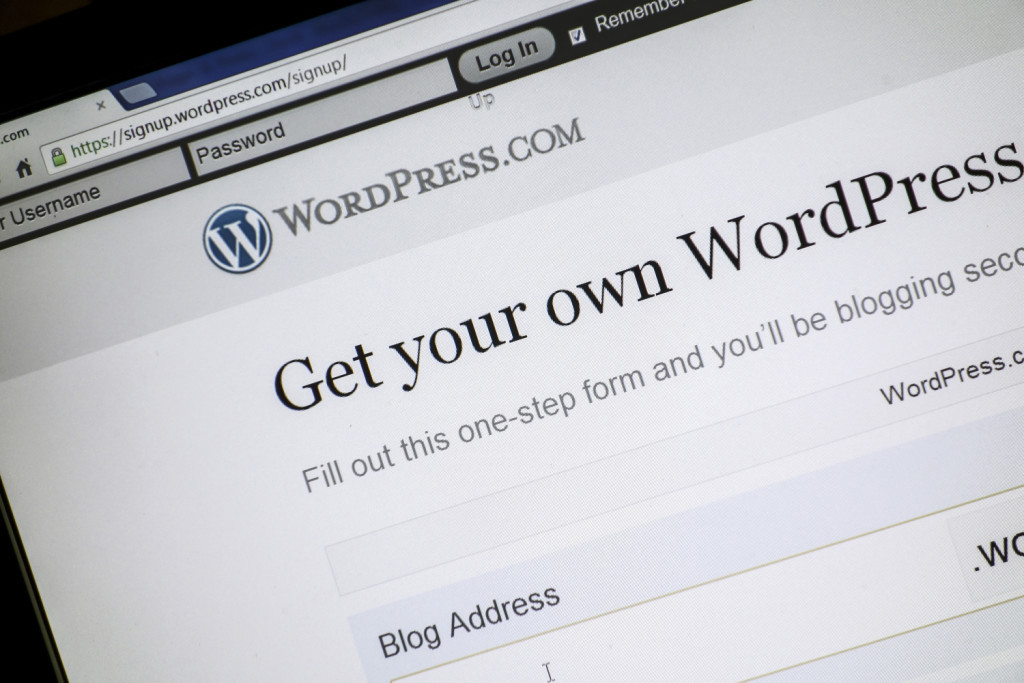 Wordpress vs Website Templates!
What method should I use to build my website? Should I use wordpress, drag and drop website builders, a web template or plain old html? That's the questions many people find themselves asking once they decide to have a website. Truthfully it's not an easy answer because a lot of it depends on you. What I mean by that is what kind of person are you? Are you the techie kind or are you more of the practical what you see is what you get kind (WYSIWYG)? For the sake of discussion let's divide this subject into two parts. The first being the more practical kind. Let's start with wordpress, joomla, etc. Presently speaking wordpress is arguably one of the most popular open source applications that you can use to build a blog or a website. Why is that you say? Well for one thing it free! Secondly it contains a lot of great themes that you can choose from and thirdly there's like a million different plugins that you can use to help you customise your blog or website just the way you want it. You can build a simple blog or a full blown website where you can sell your products or services.
Actually wordpress is so popular that even many of the major fortune 500 companies uses it. Using wordpress basically allows you to level the playing field. You can now create a website that's as good as or better than the other guy. In our opinion wordpress is also pretty easy to understand and use. Certain parts or functions in wordpress may require a little getting used to but once you get acclimated it's a piece of cake. One of the things that has made word press so flexible and powerful are the plugins! The plugins makes creating even a complex website easy. For example if you would like to add e-commerce to your blog or website just add the plugin. Want to add a contact form on your blog or website? Just add the plugin. Need social icons on your website? Just add the plugin. Need a cup of coffee? Just add the plugin. Just kidding, but you get the picture. If there was a "down side" for me concerning wordpress it would be that it publishes your site a bit too prematurely. I prefer to have my sites fully completed before it is published but this is just a personal preference. The same "down side" applies to joomla by the way. Again, this is merely a personal issue for me. To some folks this is not a problem.
One of the great things that has made word press so flexible and powerful are the plugins. The plugins makes creating even a complex website very easy!
Final thoughts about wordpress. Wordpress is a very flexible and powerful opensource content management software (CSM) that you can use to build a great website or blog. It is supported by a large community of developers who constantly support and improve it. Most web hosting companies offer it for free as part of their web hosting package. It is also pretty simple to install.
I realize that this blog post is about comparing wordpress to web templates but if you will bare with me I would like to say a few more words about joomla. Joomla is also a great open sourse content management software in which you can build great websites or blogs. Joomla like wordpress were both created using mainly php and html and they both support MySQL as their database management system (joomla can support MySQL as well other data base mangement systems). They both use themes, templates, plugins and extensions (only joomla uses extension types which consist of Components, Modules, Plugins, Templates, and Languages) and each of these extensions serves a specific functionality. Joomla is a bit different to wordpress in terms of functionality. It is also not as flexible or as user friendly as WP and we feel that it is for these reasons that it is also not as popular. Listed below are a few highlights that have made wordpress very popular!
Very User Friendly
Extremely Flexible
Tons of Plugins
Now let's talk about website templates. Website templates are great if you do not wish to build your website from scratch, html or through a content management software (CMS). There are a few companies like template monster and themeforest (envatomarket) that offer many great website templates. Prices ranges form $19 to over $100. Most web templates are approximately 80% completed and only require you to add your pictures and text. Some site are so well made that you may decide to keep the default pictures that comes with the template. Once you have customised your template simply publish it and you're finished. Now let's talk about the down side to website templates. The problem with templates is that it is not a simple process to change the layout of the template if you need to. Let me give you an example. If you purchase a website template and somewhere along the line you decided that you need to make some changes to your contact page you would have to make that change in html or css or both. This would require that you have some knowledge of coding as well as access to an html editor. So if you are not comfortable writing code then you may want to steer clear of website templates unless you are prepared to pay someone to do the work for you.
That pretty much covers it. So as you can see website templates and websites/blogs built via content management software like wordpress and joomla both have their pros and cons. In the end we personally feel that the choice that you make should based on your resources, comfort level and skill sets. May the Lord bless your efforts and we hope that this information has been helpful!
Website templates are great if you do not wish to build your website from scratch, html or through a content management software (CMS) like wordpress of joomla!
CATEGORY:themelooks